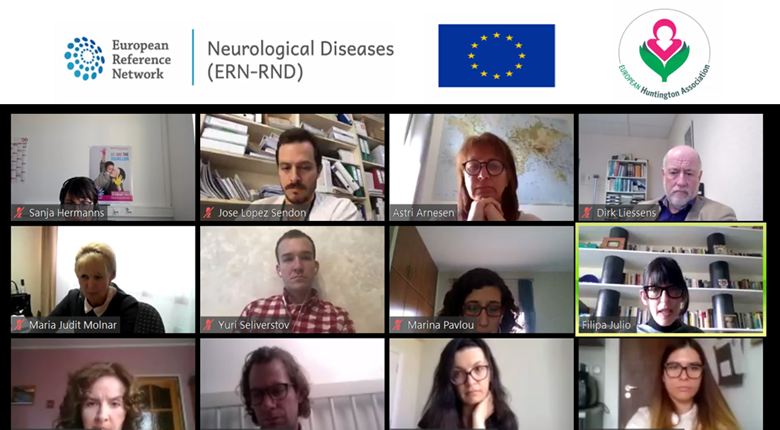 The European Huntington Association and the European Reference Network for Rare Neurological Diseases hosted a webinar on April 6th. The webinar, entitled, 'Huntington's Disease and COVID-19 pandemic – a difficult combination' provided information about the specific risks for HD patients, an update on current HD studies and trials and some advice on how to cope with the new situation. Participants had the opportunity to participate in an extensive open Q and A session and. 14 speakers, including neuropsychologists, neurologists, neurogeneticists and psychiatrists were available to respond to questions and concerns in 18 languages.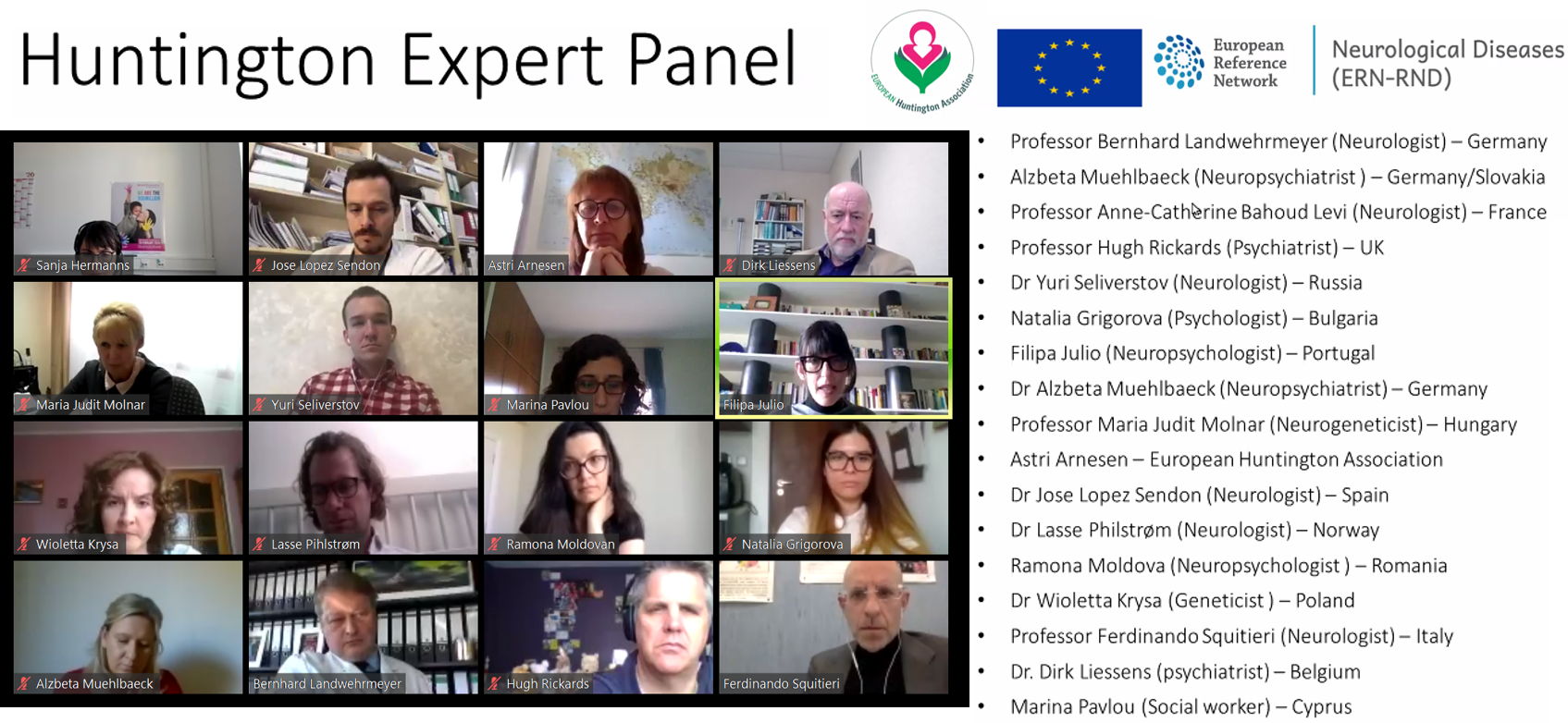 Hayley Hubberstey, HCD Economics real world evidence lead (RWE) for HD, participated and provides this first hand report of the webinar proceedings. Hayley reported that the webinar was an example of the fantastic work being done by leading physicians and HD experts, across the Europe, including Russia, trying to find the best way to help the HD patient community.
Professor Landwehrmeyer outlined that although HD patients are not typically immune-compromised, those at certain stages of HD can be at risk of lung infections. He reported that the indirect impact of COVID-19 on HD patients has included, limited access to HD centres, re-deployment of medical personnel to 'front-line' pandemic roles, limited availability of co-therapies such as physical therapy and speech therapy and limited access to counselling, both genetic counselling and social worker interaction and support. Professor Landwehrmeyer anticipates there may be reduced support for HD families during and following the pandemic due to economic reasons, which increases the already important role of National and Regional HD associations in providing support, which in turn increases the need for donation income for HD associations.
In the future, the Professor predicts the need for more creativity in service delivery models, to compensate for services that are no longer available due to the impact of COVID-19 on existing service models. Notably, this puts immediate pressure to speed up deployment of telemedicine options, as these offer a really useful patient service approach for the future.
Impact on the global HD trial and study programme is concerning. The impact is felt most in the conduct of observational studies. The cessation of therapeutic trials is temporary, although when these are safe to resume, progress of resumption will be very dependent on local circumstances, requiring an assessment of risk benefit in the local context. Risks can be assessed for patients aged between 30-50, however patients over 60 must face the reality of risks clearly outweighing benefit.
Ramona Moldovan from Romania, confirmed that clinics have been cancelled. However, for those patients who have difficulty travelling to clinics, the delivery of care via teleconference has been seen as easier by some patients, so an unexpected positive outcome of the pandemic impact. In support of Professor Landwehrmeyer's observation, in the future telephone services in Romania will hopefully be expanded in the light of this experience.
Professor Rickards from the UK observed that patients with HD like a routine, so the crisis is causing problems due to disruption of those routines. He went on to explain that HD patients can lack strategic planning and impulse control which can impact on the domestic situation and ability to cope with care and routine household workload. One solution recommended by Professor Rickards is to create a small nest in the home, for the HD patient to have as much routine and space as is possible. Professor Rickards recognises the impact the crisis and lockdown realities will have on the spouse/companion/caregiver. Exercise at home is very important for HD patients, so the benefits of physical activity and physiotherapy can be maintained.
There is understandable fear among HD patients. Reassurance from Professor Rickards, took the form of concrete advice, that following the Government advice, washing hands frequently and keeping social distance means that HD patients can still get fresh air safely.
Further information is available. For a personal insight to the issues discussed in the webinar and a list of useful websites shared in the webinar, please contact Hayley Hubberstey at HCD Economics.
Hayley.hubberstey@hcdeconomics.com
For further information on the content and advice covered during the webinar, contact,
http://eurohuntington.org/huntingtons-disease-associations/
For UK advice, support and information,contact the Huntington's Disease Association